UBS files arbitration claim against one of its former advisors, Robert E. Turner, seeking to recover $17mm in customer losses from "sham" investment, Fairfax Financial Corporation.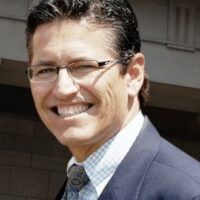 According to
published reports
, UBS has filed a FINRA arbitration seeking to recover losses it expects to pay to customers of the firm who were duped into purchasing a "sham outside investment" Fairfax Financial Corporation. According to the article, Turner allegedly persuaded 23 clients to purchase Fairfax Financial Corporation between 1997 and 2021 and generated fraudulent account statements and summaries.
This is a classic case of "selling away" and as noted in the article, it is surprising that, given the number of clients involved and the amount of money invested, UBS was unable to uncover this ongoing scheme for over twenty years.  FINRA Rule 3040 prohibits a registered representative or associated person from selling a security "away" from the firm unless the firm has specifically authorized the registered representative or associated person to do so. In most selling away/private security transaction cases, lax oversight by compliance departments and branch management is responsible for making a bad situation worse.
For the last 30 years, Gregory Tendrich has concentrated his practice of law on securities and investment-related matters. He spent nearly a decade as Assistant General Counsel to several regional and national brokerage firms and has spent the last 20 years representing investors with claims, including "selling away," churning, unauthorized trading, suitability, exploitation of the elderly, and misrepresentation, to name a few, against their financial advisors and stockbrokers.  Mr. Tendrich is also a certified FINRA Arbitrator and a Florida Supreme Court Certified Mediator. If you are a client of Robert E. Turner and have suffered losses at UBS in Fairfax Financial Corporation or any other investment or if you would like to discuss losses in your account at another firm call us immediately for a free initial consultation at 561-417-8777 or make an inquiry through our
Contact Form
.