Show me the Money! Recruiting Bonuses of 400% of T12 are now a reality!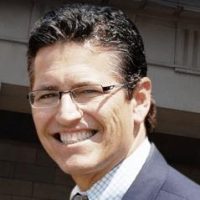 According to a recent
published article
, firms including Wells Fargo Advisors, First Republic Bank and Steward Partners, have offered experienced high producers anywhere from 340% to 400% of trailing 12 month production due in large part to demand for advisors and increased competition. According to the article "this is like an arms race." Most deals require advisors to remain with the firm for 10 years with the typical deal paying 3/4 of the bonus upfront as a forgivable loan and "the rest contingent on hitting asset transfer and growth targets over the next several years. The article ends with an important tip – "read the fine print, particularly given that extended market declines may make back-end targets harder to hit."
It is always a good idea to consult with an experienced securities employment attorney who can read the fine print for you and explain it prior to signing an offer letter or agreement promising you these larger bonuses. If you have an established book of business and are coming to a new firm with significant assets under management (AUM) its important to protect those relationships and accounts if things do not work out in the long run. Non-solicitation and non-compete agreements, common provisions in most broker agreements, may severely limit your ability to take those accounts and assets with you to your new firm. Likewise, you will be required to sign a promissory note that will likely have severe restrictions built into it that could impact your next move. Gregory Tendrich has been representing advisors for over twenty-five years. His experience as a former national wire house attorney, FINRA arbitrator and Florida Supreme Court certified mediator gives his clients the upper hand in their negotiations with potential new firms as well as firms who may be pursuing those clients after their relationship is terminated. 
Call today for a free initial consultation or send an inquiry through our firm's Contact Form.