"ARE YOU BEING TERMINATED DUE TO RULE 4111?"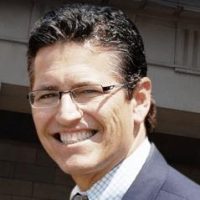 Is your firm considering terminating you due to the number of disclosures on your CRD or Brokercheck?  
https://www.advisorhub.com/finras-one-time-offer-discharge-bad-brokers-and-avoid-restricted-designation 
If so, it is vital that you speak to experienced counsel who can guide you through the process, protect your interests, and if necessary help craft the language on your U5. 
For the last 30 years, Gregory Tendrich has concentrated his practice to the securities industry, including employment and regulatory matters involving advisors and brokers with their broker dealers and with regulatory bodies such as the SEC, FINRA and state securities regulators. Gregory Tendrich is also FINRA arbitrator and mediator. Call today for a free initial consultation or send an inquiry through our firm's Contact Form.