Outside Business Activities – Duty to Disclose and Obtain Firm Approval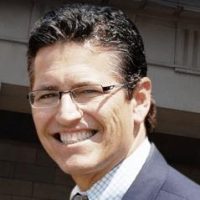 According to published 
reports
, FINRA recently took action against an advisor for failing to disclose an outside business he established while at the firm. In addition to establishing the new company, the advisor, Patrick R. Murray, while associated with UBS Wealth Management USA, made capital contributions to the business, paid a vendor in excess of $1,000,000, and received in excess of $78,000 in compensation from the business which bought and sold rock salt.
FINRA Rule 3270 states in pertinent part:
No registered person may be an employee, independent contractor, sole proprietor, officer, director, or partner of another person, or be compensated, or have the reasonable expectation of compensation, from any other person as a result of any business activity outside the scope of the relationship with his or her member firm, unless he or she has provided prior written notice to the member, in such form as specified by the member. 
FINRA found that Murray specifically failed to notify his firm of the new business he created and thus failed to secure the appropriate approval in violation of Rule 3270. On the firm's annual compliance attestation regarding compliance with the firm's Outside Business Activity policies, Murray falsely attested he was in compliance.
When the firm learned of the OBA, Murray was discharged from the firm. A FINRA regulatory investigation ensued and FINRA issued a $5,000 fine and a one month suspension against Murray.
What should an advisor do if she wants to start a new business or join an existing business while remaining employed or associated with a brokerage firm? The answer is simple – consult with an experienced compliance and regulatory attorney who can guide you through the process.
Gregory Tendrich
has devoted the bulk of his legal career to the securities industry. In addition to spending nearly a decade as Assistant General counsel to both regional and national broker dealers, where he held the Series 7 license, he has also spent the last 20 years advising and representing advisors in securities-related employment and regulatory matters, including matters involving state regulators and FINRA. Gregory Tendrich is also a FINRA approved mediator and arbitrator who has appeared in hundreds of FINRA proceedings either as an arbitrator, mediator, or counsel to one of the parties. Call today for a free initial consultation or send the firm an inquiry through its
online contact form
.