Gregory Tendrich, PA Investigating Deferred Compensation Claims of Former Morgan Stanley Brokers and Advisors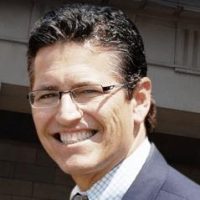 Recently, Morgan Stanley was sued by former brokers and advisors in both Federal Court and in FINRA arbitration who are seeking to recoup deferred compensation they were forced to give up when they transitioned to another firm. In short, in both the FINRA arbitration and the federal court case (which is seeking class action status) the brokers allege that Morgan Stanley's cancelling of compensation that was deferred under the firm's deferred compensation plans (under the 2018 plan, 75% is allocated to cash that vests in 6 years and 25% allocated to company stock that vests in 4 years) is a violation of the Employee Retirement Income Security Act of 1974 (ERISA). Morgan Stanley, which has approximately 16,000 brokers and advisors registered with the firm, has argued in the federal court case, that the deferred money is a "bonus" and not covered by ERISA.
The strategy to file cases in FINRA arbitration is a good one says attorney Gregory Tendrich. Tendrich, who has successfully represented 100s of brokers and advisors nationwide with similar deferred compensation claims believes the FINRA arbitration process will  be quicker and more efficient for most brokers and advisors. According to Tendrich, who spent nearly a decade as an in-house attorney for both regional and national broker dealers and who is a FINRA approved arbitrator and mediator and who has represented clients in FINRA arbitration for over 30 years, while Federal court litigation can take years to get to trial, most FINRA arbitration claims are heard within 15-18 months. Moreover, grouping of similar claims is an option under FINRA's Code of Arbitration Procedure and can cut down on expenses to the named parties.
Having an experienced attorney who concentrates his practice to cases in the securities arena and FINRA arbitration and who knows the industry's compensation structure and plans is critical to securing a successful outcome. For an initial free consultation, call Gregory Tendrich at 561-417-8777 or send an inquiry directly to Mr. Tendrich through our website's contact form.