FINRA cracks down on unapproved WhatsApp communications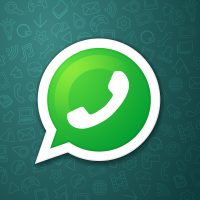 Published reports
 indicate that FINRA has begun to crackdown on advisors (and the firms who they are affiliated with) who use this popular app to communicate with customers. It is especially popular with foreign clients. The problem stems from the fact that most firms are unable to capture or monitor these communications thereby creating compliance and record keeping issues for both the firm and the advisor. FINRA recently stressed the need for firms to monitor these types of communications to detect potential selling away, outside business activities and other conflicts and violations.
The article cites the increase in FINRA Enforcement actions and notes sanctions that include suspensions of 30 days and fines as high as $50,000.
We too have seen an uptick in calls from advisors who are facing FINRA or firm scrutiny regarding their use of WhatsApp and other digital communication applications. It is also common now to see a request for these types of communications between an advisor and his clients in employer, regulatory and even FINRA arbitrations.
If you are using WhatsApp or communicating with clients off of your firm's platform, know that you are at serious risk of facing the wrath of your firm and/or FINRA and other regulators. You should look to your firm's Complaince or Policies and Procedures manuals to see if the firm has a rule or policy governing these types of communications with clients. If it does not, or if you are just not sure what to do, 
you should contact an experienced compliance and regulatory attorney who can guide you. 
Gregory Tendrich
 has devoted the bulk of his legal career to the securities industry. In addition to spending nearly a decade as Assistant General counsel to both regional and national broker dealers, where he held the Series 7 license, he has also spent the last 20 years advising and representing advisors in securities-related employment and regulatory matters, including matters involving state regulators and FINRA. Gregory Tendrich is also a FINRA approved mediator and arbitrator and has appeared in hundreds of FINRA arbitration and regulatory proceedings either as an arbitrator, mediator, or counsel to one of the parties. Call today for a free initial consultation or send the firm an inquiry through its 
online contact form
.