Brokers Beware! Firms are starting to terminate brokers with "significant history of misconduct"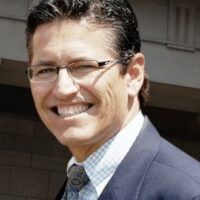 In order to comply with new FINRA Rule 4111, and not be designated a "Restricted Firm," firms are starting to terminate brokers and advisors who have multiple  "disclosure events" and/or have a history of being associated with expelled broker dealers. 
According to a recent published report, many firms are making a concerted effort to cull their workforce of these advisors in order to avoid heightened regulatory financial obligations, such as being required to "set aside funds to cover regulatory issues" as well FINRA imposed restrictions on hiring, supervision and/or "limits on product sales."
Are you concerned that you may be subject to a Rule 4111 termination, or have you been put on notice of your termination, because of multiple reported customer arbitrations, customer complaints, regulatory inquiries and/or previously being associated with an expelled firm? If so, it is imperative you speak to an experienced securities regulatory attorney familiar with Rule 4111 and the termination process, including the filing of your U5. An experienced attorney can work with your firm on both pre-termination issues as well as termination issues such as the drafting of your U5. While FINRA has explicitly indicated that the intention of the rule is "for those brokers who are terminated … to have a harder time finding a new home," you may be able to avoid this harsh result with an experienced securities regulatory attorney. 
For the last 30 years, Gregory Tendrich has concentrated his practice to the securities industry, including employment and regulatory matters involving advisors and brokers with their broker dealers and with regulatory bodies such as the SEC, FINRA and state securities regulators. Gregory Tendrich is also FINRA arbitrator and mediator. Call today for a free initial consultation or send an inquiry through a firm's Contact Form.